Grand Openings Build for Busy Franchisees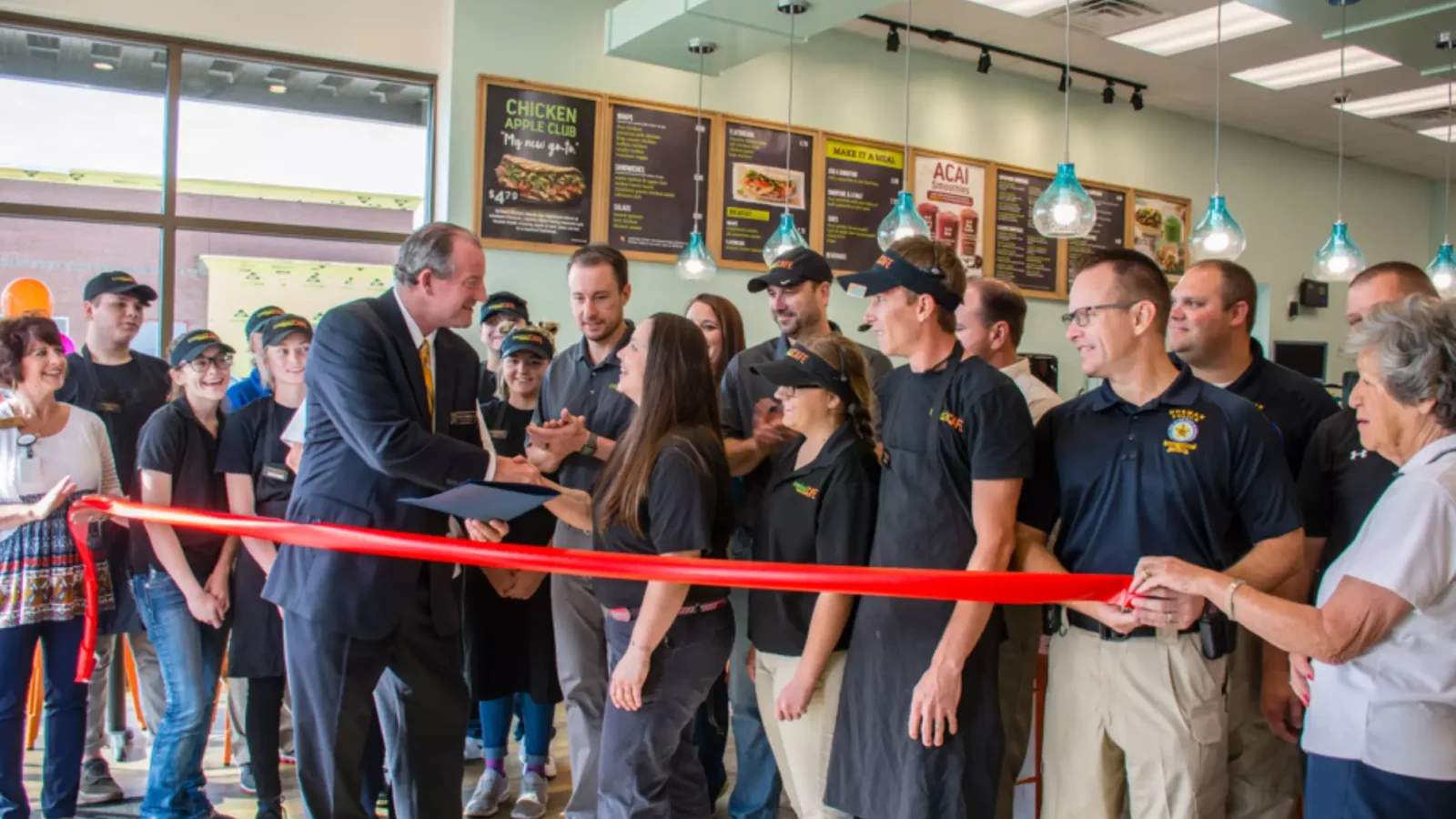 Situation Analysis
Franchisees opening a new restaurant have different needs—and budgets—than corporate-owned units.
Tropical Smoothie Café's (TSC) franchise model has received numerous accolades from sources such as Entrepreneur, Franchise Times and QSR. The fast-casual food and smoothie chain currently boasts more than 540 restaurants…. and growing! Franchisees in these locations needed a way to build brand awareness and garner excitement for their new units without spending excessive time or money on a grand opening event.
Ink Link Marketing was brought in to provide a solution to busy franchisees to plan grand openings that excite internal and external audiences as well as generate press and sales with maximum buzz and minimal out-of-pocket expense.
Strategy
After listening to the franchisee's needs, the goal became to build brand awareness, traffic, sales and community goodwill for Tropical Smoothie Café through several tiered grand opening packages built with the hardworking restaurant operator in mind. The plan was to leverage the brand's best assets: its fresh, healthy food and its fun, friendly atmosphere with a multi-pronged approach to PR and promotions in the market. Local media outlets, community leaders and the general public were informed about and invigorated by the new TSC opening in their area.
Tactics
Two packages were created to offer franchisees options based on their needs. Using detailed checklists, Ink Link works with the Tropical Smoothie Café corporate team and the franchisee to tackle all tasks related to the grand opening. Tactics include the following:
Drafting customized press materials including, but not limited to advisories, releases, talking points, and Q&A documents;
Identifying and building in-market relationship with key media contacts and influencers within the trade area;
Drafting and securing customized calendar listings on local high trafficked sites regarding the grand opening event;
Coordinating, executing and following up on product drops to television and radio stations. Media training is provided for franchisees and TSC staff who participate so they can represent the brand confidently;
Requesting and writing proclamations from local officials;
Invite Chambers of Commerce representatives and other dignitaries to a grand opening ceremony;
After the event, deliver a post-release including a photo with cutline from the grand opening ceremony and ribbon cutting and send to local media; draft thank you notes for VIP attendees.
Results
Studies conducted by Tropical Smoothie Café found that locations that used our services earned more local media coverage surrounding their grand openings, which contributed to awareness and revenues.

Ink Link Marketing has handled more than 70 openings for the brand.