Renewing Guest Interest, Engagement, and Traffic for Established Brand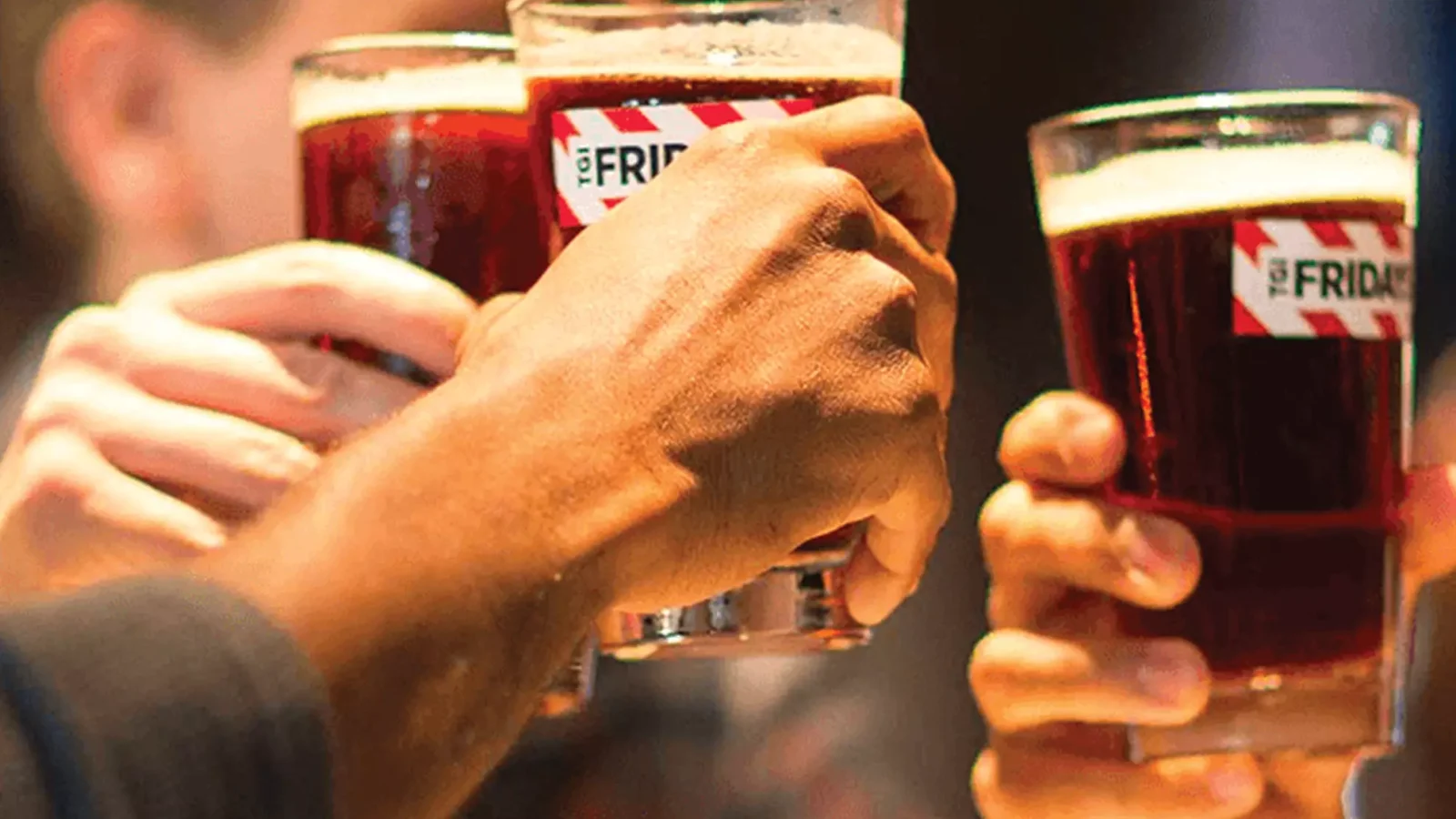 Situation Analysis
Brands that stand the test of time do so because of their ability to continually appeal to new audiences while maintaining high levels of satisfaction and connection to their existing clientele. Sometimes, however, that balance shifts in the face of changing consumer preferences and behaviors – and a refresh is needed to bring the brand back into the spotlight.
This was the situation world-famous restaurant brand TGI Fridays was facing as it kicked off a new bar experience and an ambitious new brand position – The People of All Stripes. The aim was to re-establish TGI Fridays as the place for people to come together in the name of good fun, great food, and the everyone-is-welcome atmosphere that has defined the TGIF brand for decades.
Ink Link Marketing Marketing's role in the repositioned brand relaunch was to create authentic encounters and experiences – both online and in person – that would immerse audiences young and old in the inclusive TGI Fridays spirit, while also showcasing the brand's updated menu, cocktails, and social bar.
Strategy
Ink Link Marketing knew that reaching audiences in a new way meant going beyond traditional advertising and marketing, and instead placing the TGI Fridays brand "in the mix" of everyday life. This meant looking beyond the casual dining talk space and being part of the conversation for holidays, dating, the greater hospitality industry, and more. This approach not only helped TGIF stand out from a crowded competitive marketplace, but also allowed for more consistent, cohesive brand messaging on a global scale.
Tactics
A two-tiered package to support People of All Stripes was rolled out in late 2019 and into early 2020. It encompassed both consumer-facing initiatives as well as trade features to earn the brand additional coverage for its bold new positioning.
Interviews for CEO, Ray Blanchette with Yahoo Finance and Cheddar.
New photoshoot for head shots and other press materials to support brand's appearance on the CBS show, Undercover Boss.
Nationwide and local press announcements and releases to announce the new People of All Stripes campaign.
In-restaurant concepts for People of All Stripes – including an in-progress "Stripes For Humanity"
card game.
Syndicated coverage for TGI Fridays specials for Veterans' Day, as well as $5 Cheeseburgers on National Sandwich Day.
Coordination of a holiday cocktail partnership with Delish – with live TV appearances, in-restaurant promotions, and social media extensions.
Exclusive bar revamp stories with Nation's Restaurant News, Fox Business, and Business Insider.
Interviews featuring Ray Blanchette with Nation's Restaurant News and Business Insider regarding the brand's ICR conference.
Radio drops and coverage in Austin and Houston for January's Fridays Feasts promotion.
Results
Over the 3-month period spanning from November 2019 to the end of January 2020, Ink Link Marketing successfully delivered positive impacts in both impressions and marketing value.
Ink Link Marketing generated close to 225 million impressions during the 3-month period.
Ink Link Marketing also generated approximately $5,196,624 in equivalent advertising value.