Austin Perine – #ShowLove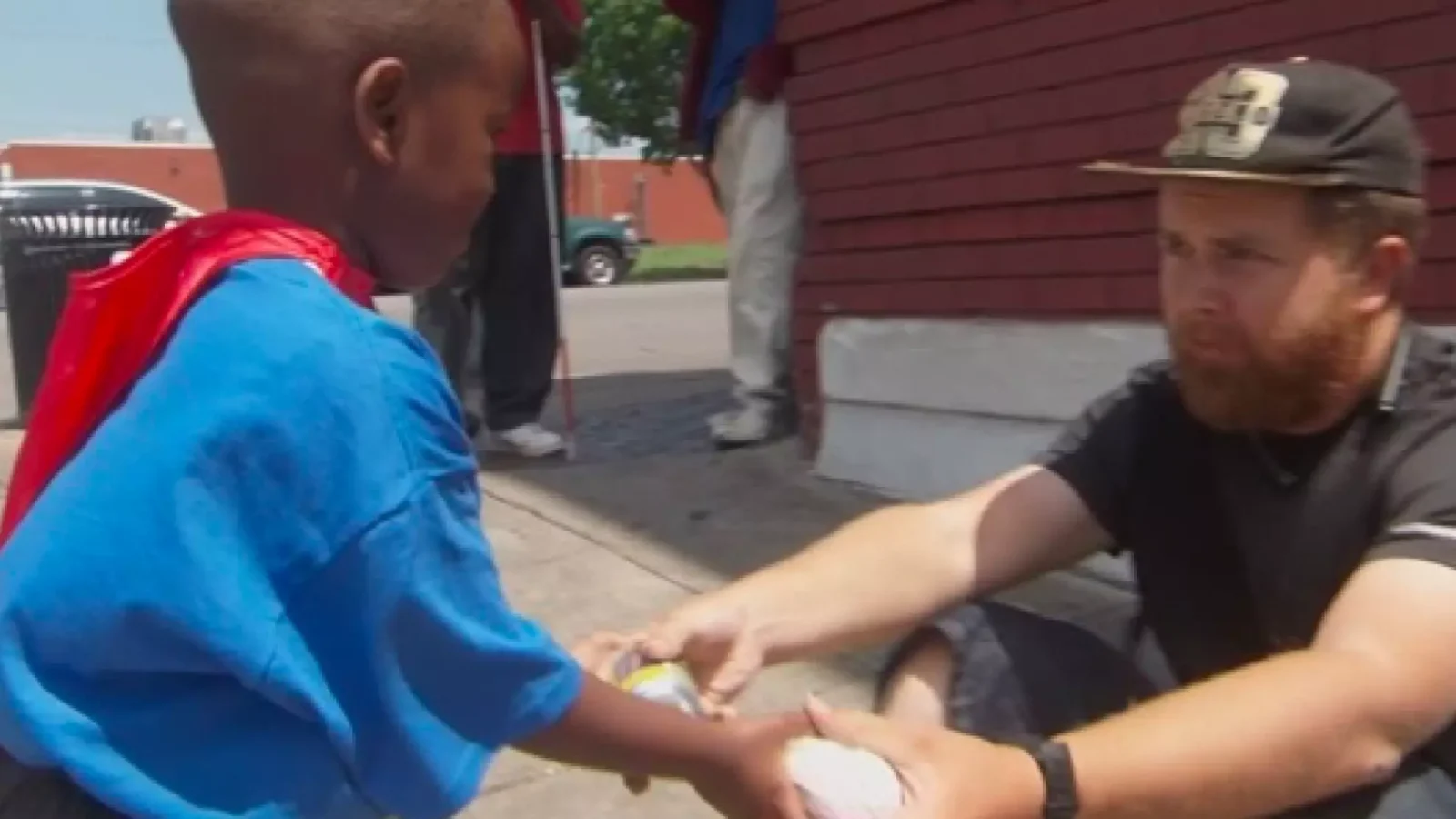 Overview:
Church's Chicken understands that the communities they serve have historically been underserved—their clients over-index in economically depressed communities.
So, when the brand learned of a 4-year-old Birmingham boy who was feeding the homeless in his community out of his weekly allowance, the brand jumped in to assist.
Called the "ShowLove" movement, we partnered with the little boy and his father to spread the word—and the love—in communities around the world with targeted street team-led feedings, fundraising efforts and public awareness programs. 
What We Did:
After an initial contact through Facebook with Austin's father, Church's and Ink Link Marketing (ILM) quickly mobilized to assist with a feeding in the boy's home town of Birmingham, AL on May 22.  ILM worked with the field team and restaurants to coordinate a feeding in one day and we fed 125 people. We secured a local TV station and radio station to come out and support the event. Coverage was extremely positive and the value well exceeded spend, so the decision was made to continue to support the movement for 30 days and then reassess.
The next feeding was on June 10 in Prichard, AL where the team served 250 people. Ink Link Marketing arranged the food, preparation, delivery, and media coverage. For this event, ILM secured AL.com, the top local news organization in the state, as well as the NBC and Fox TV affiliates.  Immediately after that feeding, Austin and his father appeared on CNN and recognized the Church's organization as well as highlighted a growing homeless population among veterans.  As a result, the Church's team decided to continue to support Austin's efforts for several more weeks to help extend his message of love and showcase the brand's role in helping serve the underserved.
On June 13, ILM worked with Austin and his father TJ to coordinate a feeding for 50 people in Los Angeles. The team worked with Access Hollywood to break the story and run it nationally. The story was picked up in over 30 markets throughout the United States. After the Access Hollywood feeding, the story caught national attention with the Fox News desk as video of Austin handing out his Church's Chicken was aired nationwide as a Hometown Hero.
ILM then worked to create an even bigger splash in an Atlanta park close to media, complete with event permits, charity tie in, tents, tables, servers, videographers, food, water, on site security and more.  The event served as a kick-off for National Fried Chicken Day which would be the following Friday.
The event received a tremendous amount of coverage local and nationwide including a local 11 Alive story and AJC.com article. BFG captured social images and we brought a videographer out to capture the moments with Austin to use on National Fried Chicken Day.   
For National Fried Chicken Day, ILM focused on #ShowLove by offering up a donation to Austin's charity for every person who tagged Church's and the #ShowLove movement in a photo while sharing how they help in their community. This effort was supported with a  media outreach including video b-roll drops, media alerts and releases.  ILM worked with the brand's digital agency to provide additional social media content.
Results:
After all the four feedings and National Fried Chicken Day event, Ink Link Marketing secured 51,410,571 in viewership and $2,364,944.56 in ad equivalency, with over $1 million on National Fried Chicken Day alone.  While our fees were covered under retainer, total OOP costs were
less than $10,000.
Trade/National Media
MSN 
Thrillist
Delish
QSR magazine
RetailMeNot
UPROXX
Fortune
Food and Wine
6 SEGMENTS REACHED
3 SECURED
Lubbock, TX- KLBK13
McAllen, TX- KVEO
Columbus, GA- WLTZ (Facebook LIVE)
Atlanta, 11 Alive