A South Florida Expansion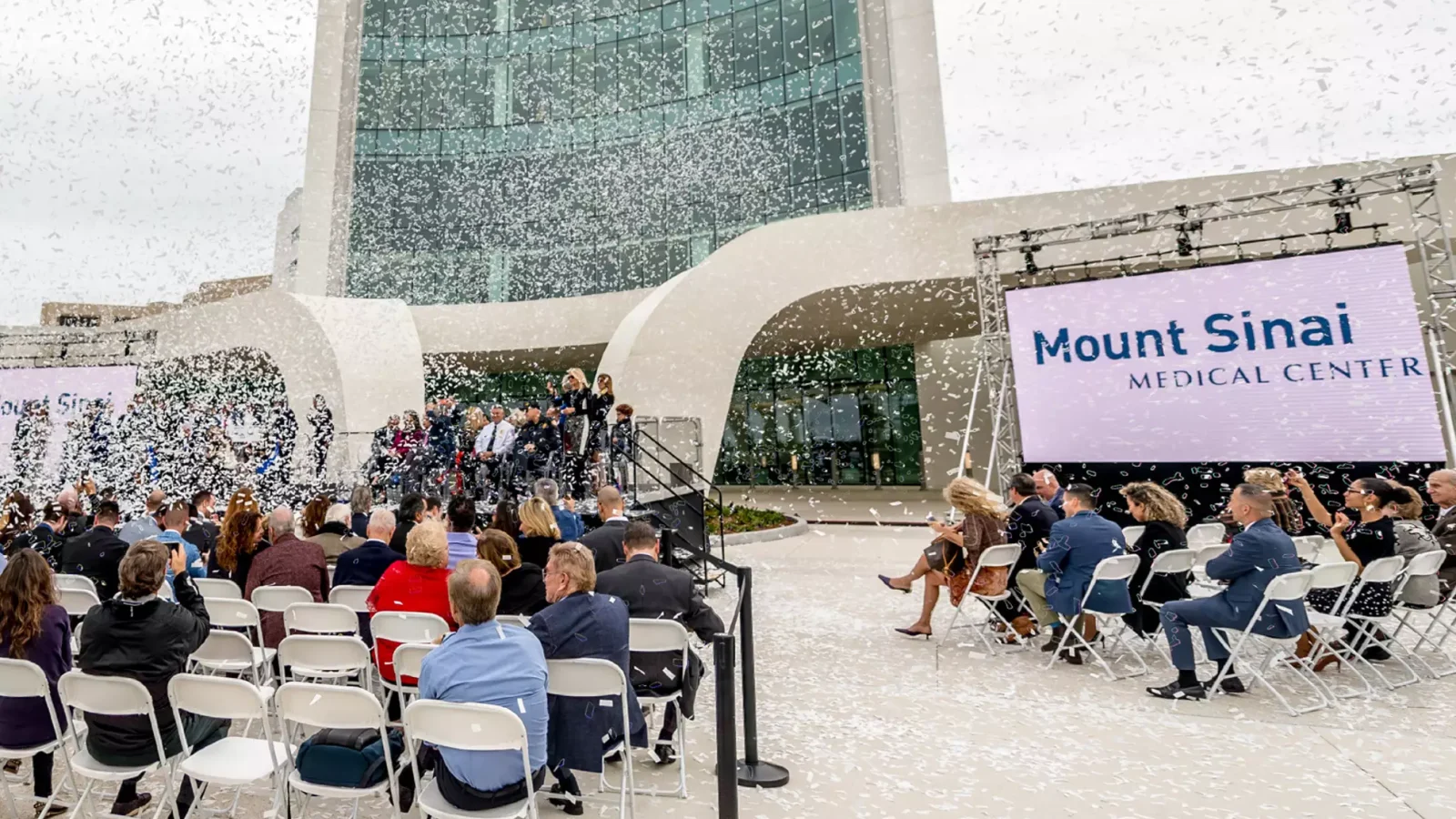 Background
Founded in 1949, Mount Sinai Medical Center is the largest independent, private, not-for-profit teaching hospital in South Florida. Mount Sinai focuses on providing quality healthcare to a diverse community enhanced through teaching, research, charity care and financial responsibility. Mount Sinai's Centers of Excellence combine technology, research and academics to provide innovative and comprehensive care in cardiology, neuroscience, oncology, urology and orthopedics. Mount Sinai is also one of the original statutory teaching hospitals in the state of Florida and currently offers 11 convenient locations in Miami-Dade County and two cardiology offices in Monroe County.
Strategy
Mount Sinai needed to drive awareness of the expansions with each of the expansions with to the local community, South Florida media, Miami Beach elite, and city, county and state officials. Ink Link Marketing set out to make Mount Sinai the premier destination for all medical needs, highlighting cardiology, primary care and emergency medicine. It was key to make the grand openings prominent events and position top donors and executives as key individuals. The approach was to create several fragmented storylines that tied in with the community, South Florida business, and medical and seasonal trends.
Tactics
Expanded media connections by hand delivering first aid kits, treats, and story angles to all South Florida TV stations;
Developed and pitched press materials including press releases, talking points, questions and answers, fact sheets, etc.;
Created several storylines that expanded beyond just the ribbon cutting event that emphasized the importance of Mount Sinai's expansion to the surroundings communities;
Delivered packaged professional b-roll and professional photos shots to all TV stations physically with USB drives and electronically for post-event coverage;

Translated

all press materials, including talking points for Mount Sinai executives, in English and Spanish for bilingual media;
Lengthened relevance by tying grand opening to upcoming seasonal trends;
Created and managed invitations and follow-up calls, and coordinated RSVPs for both events;
Provided on-site support with a team of six for both the surgical tower and Hialeah openings;
Coordinated memberships with chambers of commerce;
Secured media placements for top donors.
Results
Ink Link Marketing reached 16,546,675 unique visitors and generated $305,677.89 in ad equivalency for Mount Sinai's South Florida Expansion. Ink Link Marketing secured coverage in top South Florida Publications including Miami Herald, South Florida Business Journal and Miami Today, Florida Trend, and Sun Sentinel while also securing coverage in more community-oriented publications such as Hialeah's El Volcero. TV hits included an exclusive segment with WFOR CBS 4, Mega TV, Univision Miami, and WSVN.